Accounting and Tax Services for Businesses
We are Chartered Accountants and Business Advisors with extensive experience in all areas of compliance and Australian Taxation Law. 
Whether you need some help processing your personal tax return, or you require accounting advice for your business, our team would love to hear from you. 
We can assist with:
Preparation of Financial Statements including Management Reports
Preparation of Tax Returns for all entity types including Individuals, Trusts,

 

Companies

 

and SMSFs
Preparation of Business Activity Statements and FBT Returns
Due Diligence and Valuation services when purchasing or selling a business
Specific Taxation Advice
Manage your Company Annual Statements 
Personal Tax Returns (online and hassle-free)
Accounting and Tax Services for Individuals
We offer a competitively priced, hassle-free online tax return service for individuals who may not have the time, or the know-how to do it themselves. Tax time has never been so easy! 
Business Forecasting and Strategic Advice
In addition to offering accounting services, our business advisory program, Swell was designed to help you take your business to the next level. As a business owner, we know that you're busy and we want to make things simple for you. Through the combination of visual reporting and regular advisor insights, we'll connect you with your financial data in an easy to digest way, giving you complete confidence in your data today, tomorrow and beyond. As a small business too, we know how important this is.
Flexibility through each stage of your Business Lifecycle
Our services are unbundled, providing our clients with complete flexibility. While we would love to assist you with both your accounting and business advisory needs, we understand that not all businesses are at the same stage. You may wish to maintain your relationship with your current compliance accountant, and we support that. Whether you're just starting up, or have been in business for awhile, we are here to work with you and to add value in a way that suits you through each stage of your business lifecycle.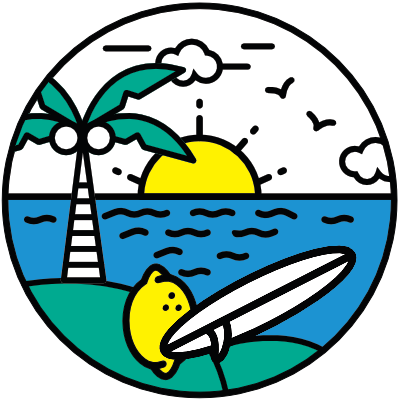 Paddle Out stage
Assess the surf (marketplace) and negotiate the white-water (start-up hurdles) as you get ready to ride the business wave.
Before you can ride a wave it's important that you can understand and negotiate the ocean; the same is true for starting a business. Your marketplace is like the ocean, you need to know and understand what's going on and how to negotiate the hurdles to enter it.
When you're first starting out in business there are lots of things you probably haven't thought about. Most new business owners are excellent at what they've done previously as an employee but don't always know the essentials of running a business.
Lemonade Beach can help you get the basics right. We start by spending time with you to truly understand what you want to achieve in your business and then use this information to recommend structures, software, systems and processes to get you on your way. We continue to build low-cost tools for early-stage businesses that can assist you to acquire and implement the right advice. In addition, our 'Back to Basics' blog category hosts the answers to questions that many new businesses ask.
However, we aren't just about telling you what to do, we want to give you the knowledge to operate your business with confidence, so we will also spend time building your knowledge and skill set so that we can continue to have meaningful conversations that focus on moving your business forward.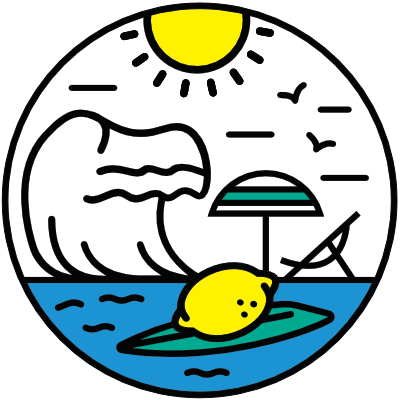 Surf's Up stage
You're using all your skills to catch and ride waves, whilst the ride is exhilarating it's also lots of work and you're seeking the zen of the greenroom.
To be able to enter the greenroom you need to utilise all your skillset, including deciding which wave to pursue and which to let pass by. There's constant decisions, assessment of conditions, and other wave riders. Only when everything comes together, with the perfect wave (strategy) do you have the opportunity to enter the zen of the greenroom.
As your small business grows it requires ongoing assessment of the marketplace, industry, opportunities and forming of strategy to bring all the components together. You've got some great basics in place and have built your business knowledge but you want more. This means different things to different people, however one item usually in common is that business owners want to start working "on the business", not necessarily "in the business". This is typically a high growth phase for businesses, which often is accompanied by issues such as finding and aligning staff with the business goals; financing capital investment; entering new markets and introducing new products or services.
Lemonade Beach assists by working with you to create and implement business strategy. We discuss key goals and break these down into more sizeable chunks, then break them down again and set some timelines and action steps to keep the business moving in the direction you want it to. We also establish KPIs that allow you (and us) to ascertain how your business is performing. However, what we DON'T do, is "set and forget". It is important to us that we keep talking so that we know what the obstacles and opportunities are for your business and can help you navigate challenges that arise and be positioned well to take advantages of opportunities that come up.
Check out our Swell program to help you ride the business wave. If you're looking for massive growth or want to protect your business from technological disruption find out details of our next Exponential Workshop.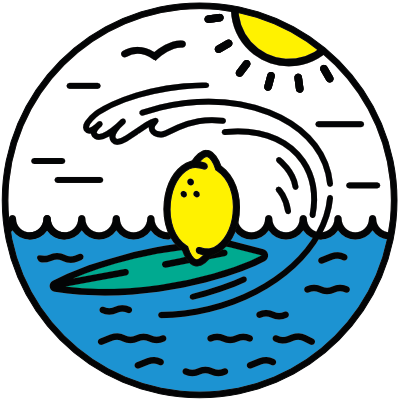 One Last Wave stage
You've had an awesome day riding waves and you're debating whether to 'get one last one' or call it a day.
There comes a time when the ride is over. Ideally this occurs at the discretion of the business owner. Perhaps you're ready for retirement, passing the business to the next generation or selling and wanting to do it all over again with a new business idea.
When you reach this stage of your business journey it's important to ensure that the business is operating efficiently and effectively without the need for your everyday involvement. Having systems and competent staff in place reduces the business' reliance on you, creating a truly sellable business.
Lemonade Beach can assist here by helping to improve the value of your business and advising on exit strategies. When the time is right, we help you carry out and implement your exit plan with assistance on business valuations, preparing documents for potential purchasers, advising on tax minimisation on sale or assisting to transition the business to a successor such as family member or employee.
Your Success is Our Success
We measure our achievement by the achievements of our clients, we want to see businesses thrive – that means yours.