Business Advice
Our experience in Accounting and in Business spanning over two decades uniquely positions us to help small business owners to strategize, plan and grow.
Business Advice
Our experience in Accounting and in Business spanning over two decades uniquely positions us to help small business owners to strategize, plan and grow.
Not Your Average Accountants
As Business Advisors, we don't expect Business Owners to be experts at everything – or to have the time to try.
But the reality is, running a small business often requires wearing multiple hats (and often at the same time). It's not uncommon for business owners to feel overwhelmed, especially as your business starts to reach a stage of growth and your time is spread more thin.
As the Business Owner, our goal is to help you take off some of those hats and put you back in the driver's seat. Because that's where you're most valuable to your business. 
We may be Accountants and Business Advisors, but at the core we like to think of ourselves as business collaborators. Because our focus is not only on delivering business advice, but on empowering you to confidently engage with your financial data, so together we can build strategy into your business processes, allowing you to make sound and informed decisions for your business.  
Our background in Accounting, and in Business spanning over two decades uniquely positions us to offer business advice to help you strategize, plan and grow. 
When you work with Lemonade Beach, you don't just get an Accountant. We want you to feel as though you have a CFO in your corner. 
Let's Strategize, Plan & Grow Together
Our Business Advisors will help you get back to basics, to ensure you have the right foundations to accelerate growth, while also helping you navigate through any opportunities, and challenges that may arise along the way. We'll get to know you, your business, your pain points, where you want to go, and of course… your numbers. Because we want you to see us as an extension of yourself – so you can call on our expertise when and where it is needed most, whether that's with identifying key income-producing projects, business planning or product development.
Have Confidence in Your Financial Data
At Lemonade Beach we use a financial dashboard called Swell, which forms an important part of our Business Advisory Service.
Through the combination of visual reporting and regular advisor insights, Swell will connect you with your financial data in an easy to digest way, giving you complete confidence in your financial data today, tomorrow and beyond.
Introducing our Financial Dashboard, Swell

Our Swell Financial Dashboard is designed to help you: 
Engage with and understand your financial data
Learn and observe how small actions within your business impact your financial
results
Access visual information quickly and easily
Consider different scenarios impacts on profit and cash
Make better decisions more quickly
Develop and Implement Strategy
Working in Partnership 
We know that the relationship you have with your current accountant is important to you and not something that you necessarily want to break.  But that shouldn't mean that your business foregoes strategic advice and assistance. That's why we're happy to collaborate with any of your existing service providers, and it's also why our services are unbundled. This structure allows you to engage us for Business Advisory Services and Accounting Services separately, or together.
We also know how important it is for you to trust your advisor. As a boutique Business Advisory and Accounting firm, we are small enough to ensure that each of our carefully selected clients receive a tailored and collaborative approach through each stage of the customer journey. 
Learn more about: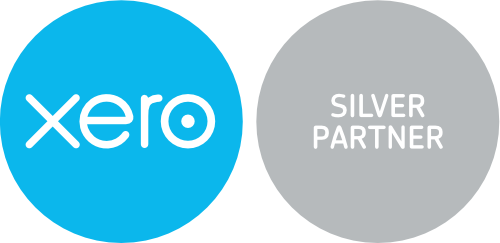 "We would highly recommend Cameo and Lemonade Beach to any SMB using Xero. Our experience has been very positive. We have transitioned through many key points in business that required Cameo's assistance which has given us the confidence in taking extra risks to reap the rewards and grow our business."
JASON TEBBEY, TFL STUDIO