Sole Trader business structures are quite easy and inexpensive to set up.
As a sole trader, you are personally responsible for all of the operations (including debts) of your business.  You also pay tax personally on the profits at your marginal tax rate.
You can employ other people, however you, the sole-trader cannot be employed by the business.
Why would you choose a Sole Trader?
Inexpensive to set up (you just need an ABN)
Early stages of the business and you're not sure if it will be a success (e.g. if you're starting a business whilst still working as an employee elsewhere)
What else should you consider?
Level of risk involved in the business operations
Whether you want the ability to add another owner to the business
Whether you want to access some government grants (most require an entity to be a company)
What does a Sole Trader structure look like?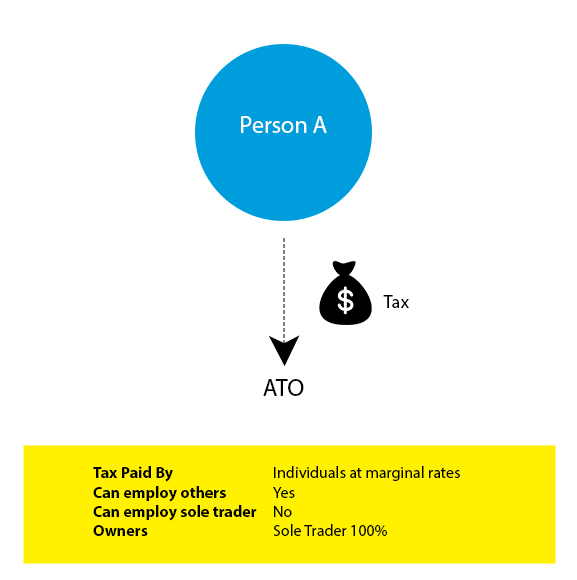 What other business structures are there?
Our Services
To learn more about Lemonade Beach Accounting, Tax & Business Advisory Services, please follow the links below.